Stay Cool. Play Links Golf.
The breezes off the Pacific Ocean have shaped Oregon's rugged coast for eons, creating the natural canvas on which Bandon Dunes now rests. It is this coastal weather that makes true links golf so unpredictable and engaging, and often a welcome relief from summer's heat.
At Bandon Dunes, that coastal weather is always a source of conversation and a consideration on when to plan your next visit, but the weather has also been top of mind for golfers everywhere, it seems.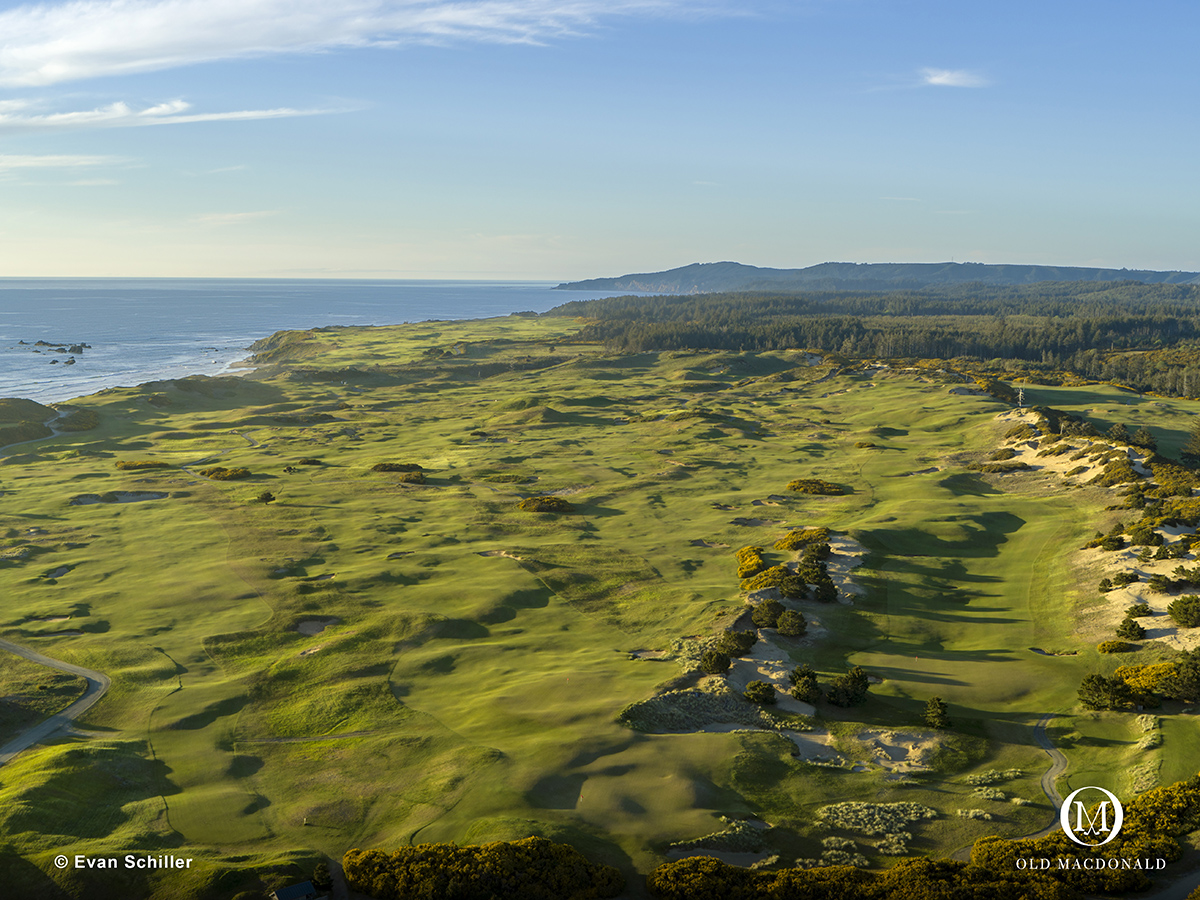 This summer has been one for the record books, with points across the country and beyond hitting thermostat-busting new highs. In fact, June & July were among the warmest on record, and August appears to be following suit.
Learning to manage the summer conditions is an important part of golf for many of us, and typically a small price to pay for playing a game we all love, to be sure. Yet a cool breeze this time of year is always a welcome change of pace. And while golfers around the country toil under a sweltering summer sun, Bandon Dunes keeps cool with the natural air-conditioning that the Pacific Ocean provides.
While the dog days of summer are in full swing throughout much of the country, Bandon Dunes is entering its most reliably gorgeous stretch of weather. High temperatures in Bandon average just 68 degrees in August. In September, 67 degrees. And in October, the average high dips to a beautifully mild 63 degrees — about the same average high as one will find here in June.
August, September, and October happen to be three of the driest months of the year, too.
Climate data only gives us so much insight, though. What is truly intriguing is the opportunities those clear, mild days present.
Some quintessential Bandon moments become more likely in August, September, and October. Watching the clear, blue sky seemingly set on fire as the sun fades behind the Pacific Ocean as you play the 16th at Bandon Dunes is a memory of a lifetime. And the chance to see it only increases in late summer and early fall. The late summer and early fall also offer ample opportunity to take advantage of the replay rates, with plenty of daylight to finish a full 36 (or more) holes.
Of course, defying expectations is part of the Bandon Dunes experience, too. While Bandon Dunes offers the chance to simply escape the heat of summer or to stave off the early fall chill in August, September, and October, clear, sunny days are more common throughout the year at Bandon than many might think.
Whether escaping the heat in August, savoring the fall, sneaking in a visit on a surprisingly calm winter day, or getting a jump on the year in spring, the golf season never ends at Bandon Dunes.